Make Sure You Like Us on Facebook to Be Updated Every Time We Find Innovative Ways To Create A Sustainable Lifestyle.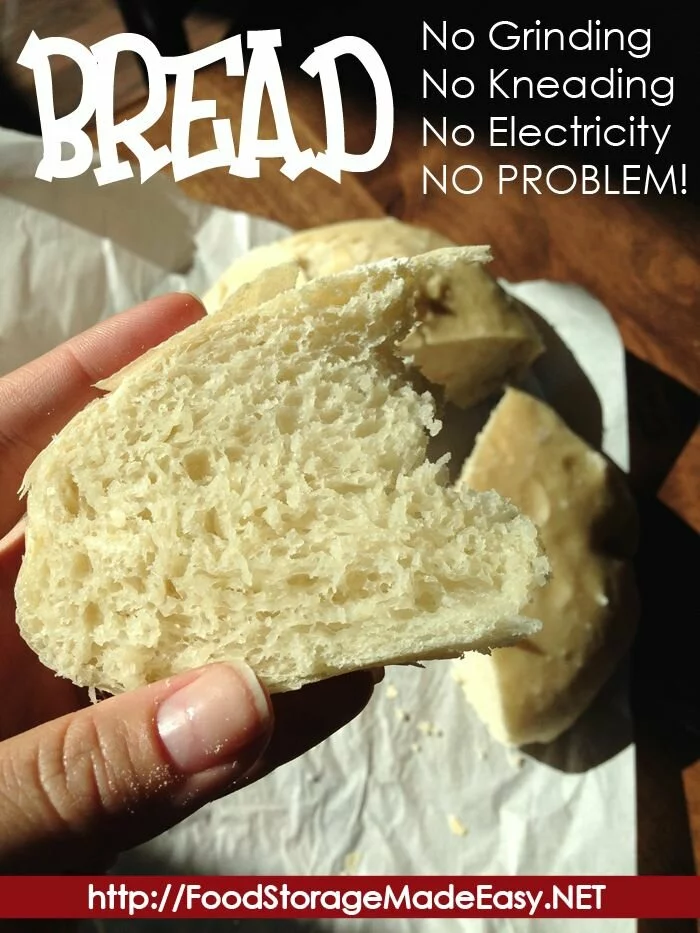 For those of you out there that may be intimidated by the thought of making your own bread, we have found it…the easiest bread recipe ever!
Four ingredients and 45 minutes of baking time, no kneading and no grinding, this loaf is almost too good to be true. For minimum effort it's surprising that this recipe produces a simple, hearty bread but give it a go and you'll see how yummy it is.
To view the full recipe, visit foodstoragemadeeasy.net…