Make Sure You Like Us on Facebook to Be Updated Every Time We Find Innovative Ways To Create A Sustainable Lifestyle.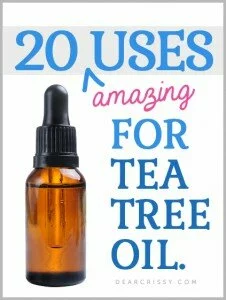 Did you know tea tree oil is one of the most versatile essential oils with so many beneficial uses?
It has been used for centuries to treat a range of common ailments. Tea tree oil can be used to treat acne, remove warts, relieve mosquito bites, soothe headaches and MUCH more.
To find out more amazing uses, visit Dearcrissy.com here…