Make Sure You Like Us on Facebook to Be Updated Every Time We Find Innovative Ways To Create A Sustainable Lifestyle.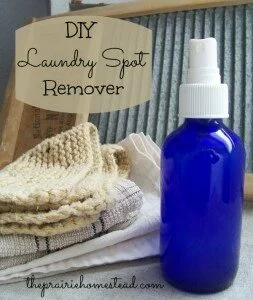 The result of not pre-treating stains before you wash them is that the spots will still be there.
The good news is that there's a homemade spot remover that works with even the most stubborn stains. This treatment is made with natural ingredients.
Find out how to make this homemade laundry spot remover here…