Make Sure You Like Us on Facebook or Follow Us on Google Plus to Be Updated Every Time We Find Innovative Ways To Create A Sustainable Lifestyle.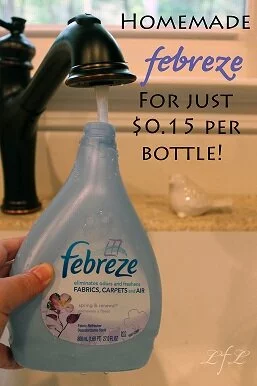 Here's a really simple DIY that you can use to save yourself a fortune in expenses and in the potential health costs…
A bottle of Febreeze is currently selling on Amazon for a whopping $6.99, yet you can make a homemade version that's just as effective (and natural) for only $0.15. If you buy just one bottle per month, then that's a monthly saving of $6.75 – and a yearly saving of $81!
Find out how to make this "Fake Febreeze" below…
How To Make Fake Febreeze For $0.15 Per Bottle

Share this...