Make Sure You Like Us on Facebook or Follow Us on Google Plus to Be Updated Every Time We Find Innovative Ways To Create A Sustainable Lifestyle.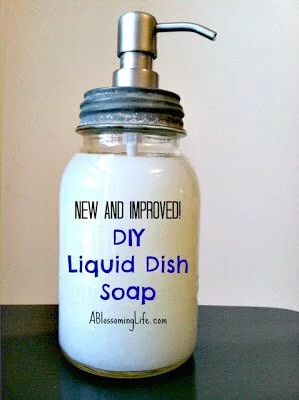 This homemade liquid dish soap is fantastic. It's natural, organic and antibacterial. Plus it's a great money saver! To make a 32 oz batch costs about $1.20 compared to $4.47 for the equivalent in Dawn dish soap.
This recipe contains citrus castile soap so you get a lovely citrus-y aroma. It also contains tea tree oil which is a powerful anti-bacterial.
How To Make Homemade Liquid Dish Soap

Share this...