Make Sure You Like Us on Facebook or Follow Us on Google Plus to Be Updated Every Time We Find Innovative Ways To Create A Sustainable Lifestyle.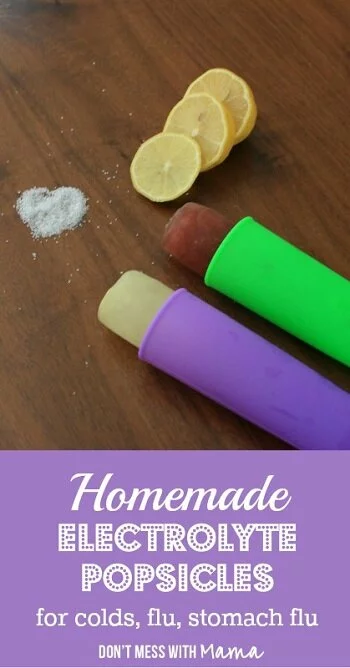 This electrolyte Popsicle recipe works wonders for colds, flu and stomach flu.  This works great for kids that need treatment but don't like the taste of conventional medicine. What kid doesn't like popsicles right?
There are two flavors you can make – cherry and citrus. Both packed full of antioxidants and flu-fighting properties.
Find out how to make these electrolyte pops at dontmesswithmama.com here…
How To Make Electrolyte Popsicles (For Colds And Flu)

Share this...