Make Sure You Like Us on Facebook or Follow Us on Google Plus to Be Updated Every Time We Find Innovative Ways To Create A Sustainable Lifestyle.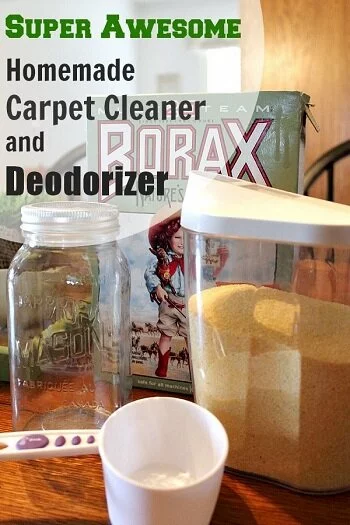 Whether you have pets in your home that bring a stench that never goes away or you have stubborn carpet stains, this homemade carpet cleaner and deodorizer will get rid of almost any stain while leaving a long-lasting, wonderful scent in your home.
This carpet cleaner is unlike most homemade cleaners you've come across.
For further instructions on how to put together this super awesome carpet cleaner (& deodorizer), visit creeklinehouse.com here…
Super Awesome Carpet Cleaner (+ Deodorizer)

Share this...