Make Sure You Like Us on Facebook or Follow Us on Google Plus to Be Updated Every Time We Find Innovative Ways To Create A Sustainable Lifestyle.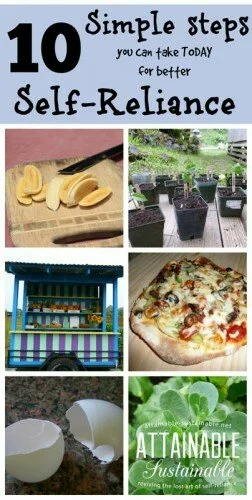 Self reliance is when you can rely on your own resources to meet yours and your families needs whatever they may be, whether you want to produce all your own food and energy or if you just want to grow your own herbs.
This post will show you how simple it can be to keep it local, growing your own foods and even how you can eat healthily without having to rush out to the grocery store all the time.
You can see all 10 simple steps you can make immediately at attainable-sustainable.net here…
10 Simple Steps You Can Take TODAY For Better Self-Reliance

Share this...