Make Sure You Like Us on Facebook or Follow Us on Google Plus to Be Updated Every Time We Find Innovative Ways To Create A Sustainable Lifestyle.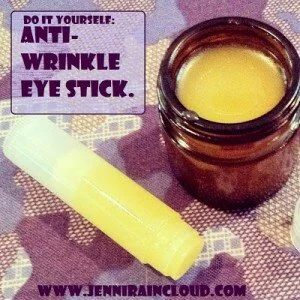 This eye stick has the right combination of natural ingredients to take care of fine lines, eye puffiness and dark circles. The ingredients work to replenish the delicate skin around the eye and slow down the signs of aging.
To find out the full recipe for this, visit Jenni Rain Cloud here…
DIY Anti-Wrinkle Eye Stick

Share this...