Make Sure You Like Us on Facebook or Follow Us on Google Plus to Be Updated Every Time We Find Innovative Ways To Create A Sustainable Lifestyle.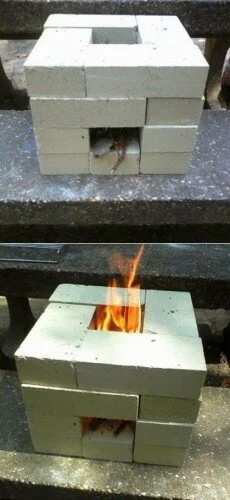 If you can stack bricks then you can build this effective rocket stove! Not only is it a great source of heat but you can use it to cook food too.
If you happen to find yourself in an emergency situation then this stove is a handy thing to have because it's both fast and powerful. Using just 16 bricks, it's incredibly easy to make and the simple design means that it only takes a matter of minutes to construct.
Head over to alternative-energy-gardning.blogspot.co.uk for the full tutorial…
Build A 16 Brick Rocket Stove For $6

Share this...