Make Sure You Like Us on Facebook or Follow Us on Google Plus to Be Updated Every Time We Find Innovative Ways To Create A Sustainable Lifestyle.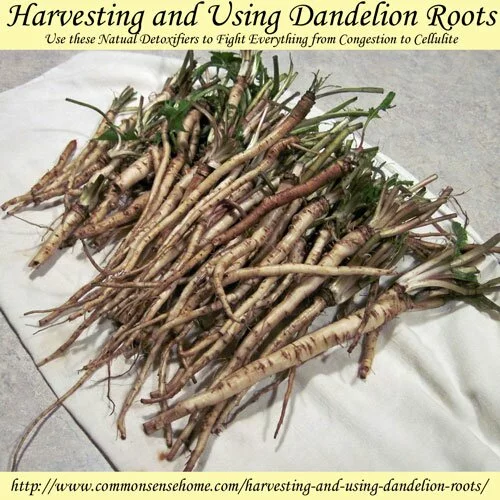 Dandelion roots can be used as a natural detoxifier to fight everything from congestion to cellulite?
Who knew that hiding beneath the soil of dandelions are very powerful roots that can heal a range of different ailments?
Want to know how to harvest and use these roots for health and beauty purposes? Well, in this post, you'll discover just that as well as how to make two magical concoctions – the "I'm-Sick-of-Cellulite" Tea and a decongestant tea.
For further details, visit commonsensehome.com here…
How To Harvest and Use Dandelion Roots

Share this...