Make Sure You Like Us on Facebook or Follow Us on Google Plus to Be Updated Every Time We Find Innovative Ways To Create A Sustainable Lifestyle.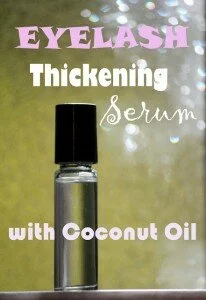 Did you know eyelashes can become thinner and shorter over time due to all the chemical-based mascara and eye creams we apply?
Here is a natural way to beautify and thicken your lashes using only two ingredients!
Find out what these two natural ingredients are and how to put them together to make a natural eyelash thickener here…
Homemade Eyelash Thickening Serum

Share this...