Make Sure You Like Us on Facebook or Follow Us on Google Plus to Be Updated Every Time We Find Innovative Ways To Create A Sustainable Lifestyle.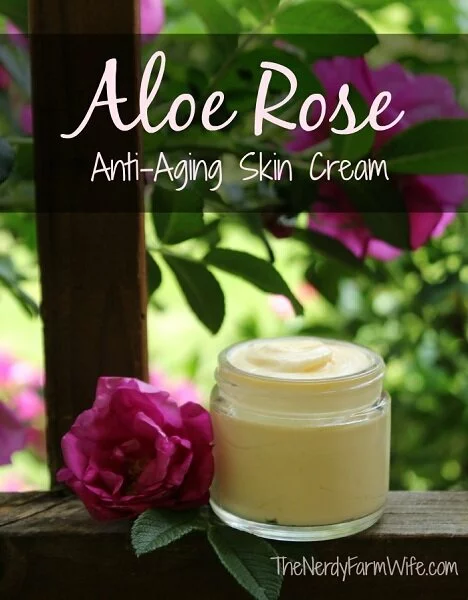 With moisterizing  Jojoba oil, anti-inflammatory Shea butter and soothing aloe, this anti-ageing skin cream will do your mind body and soul a world of good.
Not only is it simple to make, the ingredients are all natural and kind to your skin.
Head over to Thenerdyfarmwife.com for all the details…
Aloe Rose Anti-Aging Skin Cream

Share this...