Make Sure You Like Us on Facebook or Follow Us on Google Plus to Be Updated Every Time We Find Innovative Ways To Create A Sustainable Lifestyle.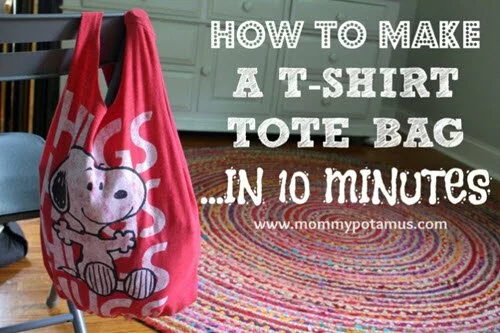 Take a look in your closet and dresser drawers and pull out those old t-shirts.  You can make them into useful tote bags in just minutes. And the best part is, you don't have to sew a thing. No need to throw away that old favorite…just repurpose it into a strong and useful tote.
See the easy instructions at momypotamus.com here…
How To Make A No-Sew T-Shirt Tote Bag

Share this...