Make Sure You Like Us on Facebook or Follow Us on Google Plus to Be Updated Every Time We Find Innovative Ways To Create A Sustainable Lifestyle.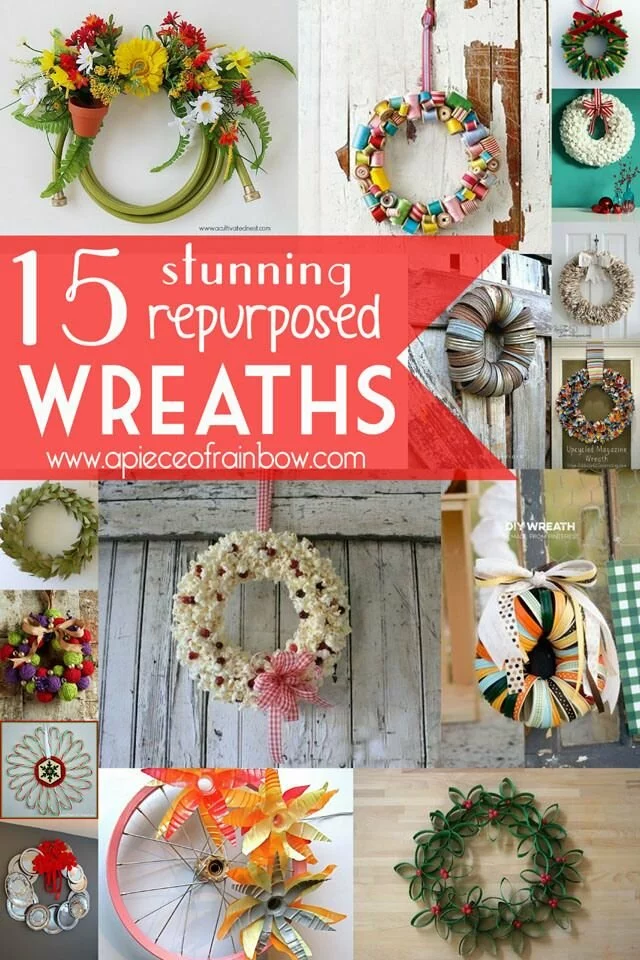 Marshmallows, garden hoses, popcorn, candy canes and canning jar lids are just a few of the items you can use to make stunning wreaths!
Completely transform everyday items and make something that is a wonderful addition to your decor this Holiday season. With these amazing tutorials you'll love the simple ingenuity of these designs.
All 15 stunning Tutorial can be seen over at apieceofrainbow.com here…
15 Stunning Repurposed Wreaths

Share this...