Make Sure You Like Us on Facebook or Follow Us on Google Plus to Be Updated Every Time We Find Innovative Ways To Create A Sustainable Lifestyle.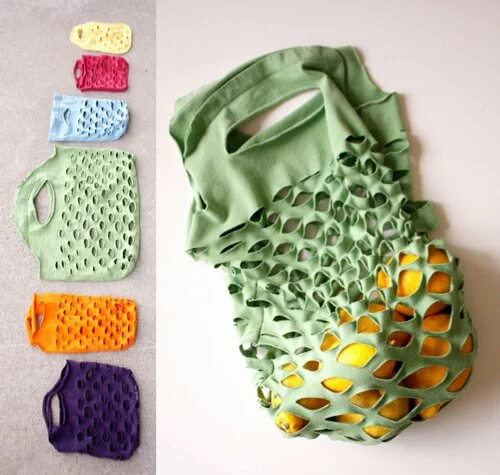 Some cities around the world have outright bans on plastic bags so making your own out of t-shirts just plain makes sense. Here's a fashionable bag you can make at home and use over and over. The patterns are pretty easy and you'll have fun adding your own creative touches.
Check out the great photos and details at deliacreates.com here…
How To Make T-Shirt Produce Bag

Share this...