Make Sure You Like Us on Facebook or Follow Us on Google Plus to Be Updated Every Time We Find Innovative Ways To Create A Sustainable Lifestyle.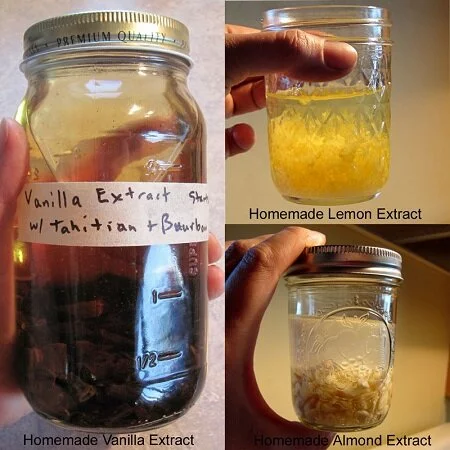 Making your own homemade extracts is a great way to save money, especially if you do a fair bit of baking.
For only pennies on the dollar and a bit of patience, you can have high quality extract. Here is a post by Laurie from Common Sense Home, where she shares how to make three homemade extracts – Vanilla, lemon and almond.
The best part is, the shelf life is indefinite!
To see the full recipe head over to Commonsensehome.com here…
How To Make Homemade Extracts

Share this...