Make Sure You Like Us on Facebook or Follow Us on Google Plus to Be Updated Every Time We Find Innovative Ways To Create A Sustainable Lifestyle.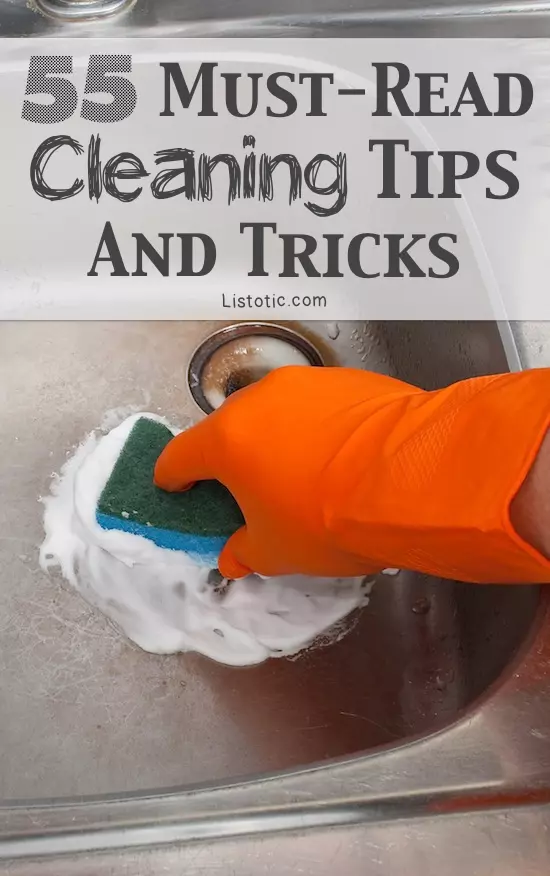 This article at Listotic shares 55 cleaning tips and tricks. This is a slide show article where you click the arrows at the top to scroll forward or backward through the article. At the bottom of most of the pictures you'll see "get the Instructions Here" or "Source" and a link to another site. Or if you see a cleaning tip that looks good to you, just look for the article link under the picture.
 Kitchen Cabinet Gunk Remover
Removing Labels in a Flash
Cleaning Your Pillows
Removing Hard Water
Homemade Grout Cleaner
And MORE!
To view all 55 cleaning tips, visit Listotic.com here…
55 Must-Read Cleaning Tips & Tricks

Share this...