Make Sure You Like Us on Facebook or Follow Us on Google Plus to Be Updated Every Time We Find Innovative Ways To Create A Sustainable Lifestyle.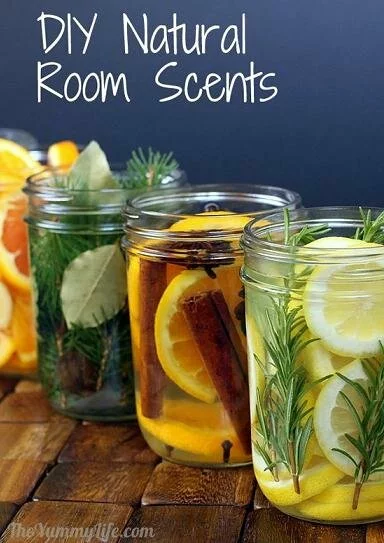 This is one of the simplest ways to naturally cleanse the air and give your room a lovely herbal and fruity scent.
Get rid of smelly room odors and freshen up your home with one of these 5 natural air freshener recipes.
Scent # 1: Oranges, cinnamon, & clove
Scent # 2: Lemon, rosemary, & vanilla
Scent # 3: Lime, thyme, mint, & vanilla extract
Sent # 4: Orange, ginger, 7 almond extract
Scent # 5: Pine, bay leaves, & nutmeg
To get the full recipe and tutorial on how to make these amazing natural air fresheners, click on the link below…
How to Make Homemade Natural Room Scents

Share this...