Make Sure You Like Us on Facebook or Follow Us on Google Plus to Be Updated Every Time We Find Innovative Ways To Create A Sustainable Lifestyle.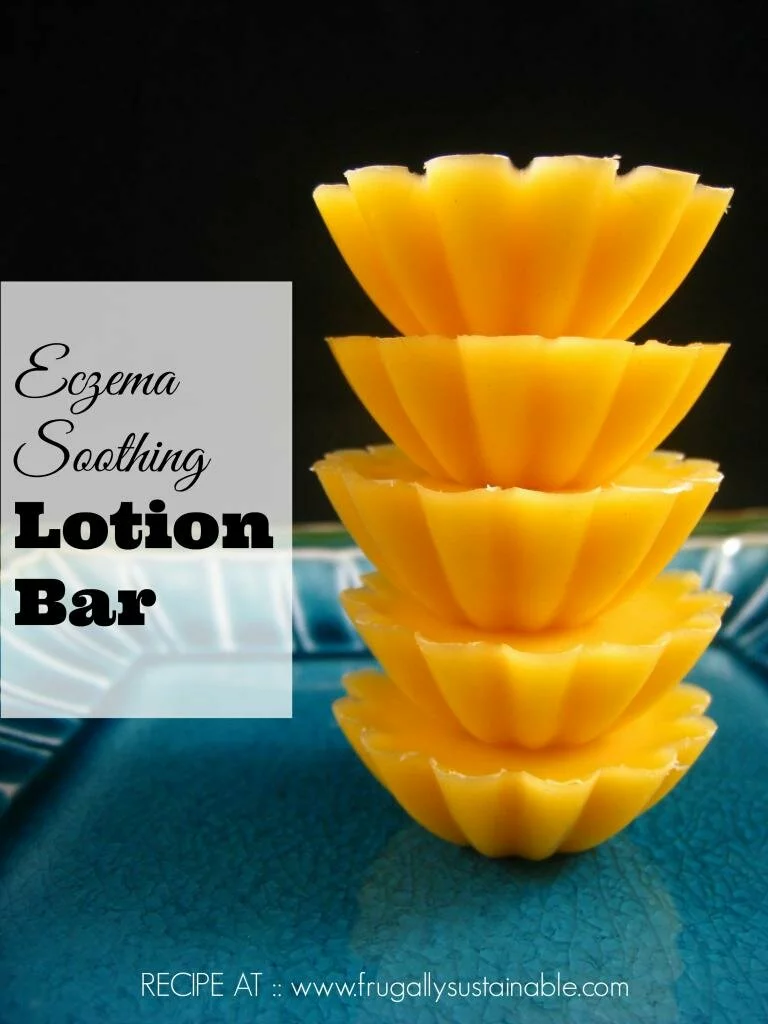 If you, or someone you know, suffers from eczema then you know just how frustrating it can be.
You can try all sorts of approaches and medications, but often they don't work! If you'd like to try something that will soothe your eczema using only natural ingredients, then make these eczema soothing lotion bars. Or buy them ready made from Andrea at FrugallySustainable.com
To see the full tutorial, visit FrugallySustainable.com…
How To Make Eczema Soothing Lotion Bars

Share this...